You are currently browsing the category archive for the 'Uncategorized' category.
Our June schedule is online now! Call or stop by the store today to sign up for a class or crop.
Watch the blog for class samples!
Sunny Studio Stamps, Dies and 6×6 Paper Pads are now in stock at Craft Fancy!!!
Check out these amazing dies by Birch Press Designs – they will all be available during our Saturday M&T Event.
Come join us for a Saturday Free M&T event, this Saturday at the CraftFancy store!
We will be releasing new product like Summer Lawn Fawn Release, Birch Press Mandala Layer Dies, Sunny Studio stamps & dies, Doodlebug paper collections and etc…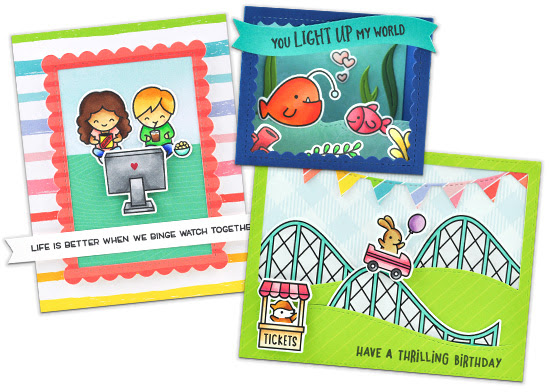 Join us this Saturday, May 19th from 10:00 a.m. – 6:00 p.m. for a fabulous Spring Make and Take event!
Make a free tag and see all of the fun new products from:
Doodlebug Designs
Sunny Studio Stamps
Pinkfresh Studios
Gina K Designs
Birch Press Designs
plus the brand new release from Lawn Fawn!
Stop by early so you don't miss out on the make and take and the best selection of these new products! Make and take available while supplies last.
Join Cathy this Monday, May 14th for another fun Sampler class! Make this beautiful project for yourself or to give as a gift. Spaces are limited, so call or stop by the store today to sign up.
Class Fee: $27.50
Class Times: 11:00 a.m. – 1:00 p.m. or 5:30 p.m. – 7:30 p.m.